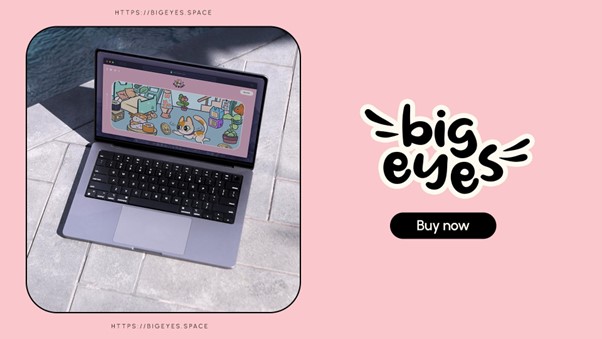 Many crypto enthusiasts have termed the 2022 crypto dip the longest bear market in history.  Experts however predict a bounce back in the market, which may be influenced by cryptocurrencies such as Big Eyes (BIG), Binance Coin (BNB), and Chainlink (LINK).
Even with crypto prices going down, predictions are favoring many upcoming coins.
This article will highlight why experts predict these cryptocurrencies might be a smart purchase before the bull run and why you should consider investing in them.
Exponential Expansion With Binance Coin
Binance Coin (BNB)  is the cryptocurrency issued by the Binance exchange, and it trades under the ticker, BNB. Binance Exchange was the largest cryptocurrency exchange in the world as of Q2 2022, with a volume of $7.6 billion.
Binance Coin (BNB) was founded in 2017 as a utility token for lesser trading fees. Its applications however have since expanded to a wide range of platforms, making it a top cryptocurrency.
It can also be used to make payments at sites like Crypto.com, book travel accommodations at sites like TravelbyBit, entertain users, pay for online services, and even conduct financial transactions.
Binance Coin (BNB) usage is increasing with Binance's growth. The asset began as a means of raising funds for the Binance exchange.
Following its 2017 launch, Binance quickly gained traction as a cryptocurrency exchange.
Under the Binance brand umbrella, Binance evolved from an exchange platform to an ecosystem with numerous mind blowing features, all powered by the Binance Coin (BNB).
Connecting Everyone – Chainlink
Chainlink (LINK) is a cryptocurrency platform that enables non-blockchain enterprises to connect with blockchain platforms securely.
Chainlink (LINK) employs blockchain technology to securely enable communication on and off the blockchain, promoting what it refers to as hybrid smart contracts. Enterprises using Chainlink (LINK) can connect to any major blockchain network, including Ethereum.
Sergey Nazarov and Steve Ellis founded Chainlink (LINK) and co-authored a white paper with Ari Juels in 2017.
LINK is an ERC-20 token, which means it is compatible with other currencies and smart contracts supported by the Ethereum platform.
The Chainlink (LINK) oracle network has numerous applications because it allows blockchains to exchange data with off-chain systems in a decentralized and tamper-resistant manner.
Big Eyes
Big Eyes (BIG) is a newcomer to the cryptocurrency market and is currently in the presale stage. The blockchain bills itself as the ultimate meme coin platform. It aims to divert wealth into the decentralized finance ecosystem while protecting an important part of the world's environment.
Since the meme coin recognizes that community tokens are money creators for charity, it wishes to create a platform that promotes hyper-growth by utilizing NFTs to provide access to content and events.
The blockchain network's distinctiveness stems primarily from its mascot, an adorable cat with large gleaming pupils. Big Eyes (BIG) also plans to launch a one-of-a-kind NFT collection through which content creators can sell their work.
Big Eyes (BIG) is sustainable in a multitude of ways. For starters, it will be built on the Ethereum blockchain, which will now use Proof-of-Stake, a more energy-efficient consensus method than Proof-of-Work. A smart choice for crypto enthusiasts.
This means Big Eyes (BIG) will inherit sustainability through its carbon-conscious methods, reducing emissions by 99.95%. Furthermore, the coin aims to be useful by including a charity wallet, with 80% of the 200 billion tokens dedicated to ocean conservation efforts.
Because of its dedication to its community, Big Eyes (BIG) has generated a lot of buzz around its platform.
We may not have an answer to 'how long does a bear market last,' but experts suggest that buying into Big Eyes could translate to profits during the next bull run. So, it could be a smart move to purchase it in the presale stage.
Click the link below to join the presale.
Presale: https://buy.bigeyes.space/
Website: https://bigeyes.space/
Telegram: https://t.me/BIGEYESOFFICIAL
Disclaimer: This is a paid release. The statements, views and opinions expressed in this column are solely those of the content provider and do not necessarily represent those of NewsBTC. NewsBTC does not guarantee the accuracy or timeliness of information available in such content. Do your research and invest at your own risk.