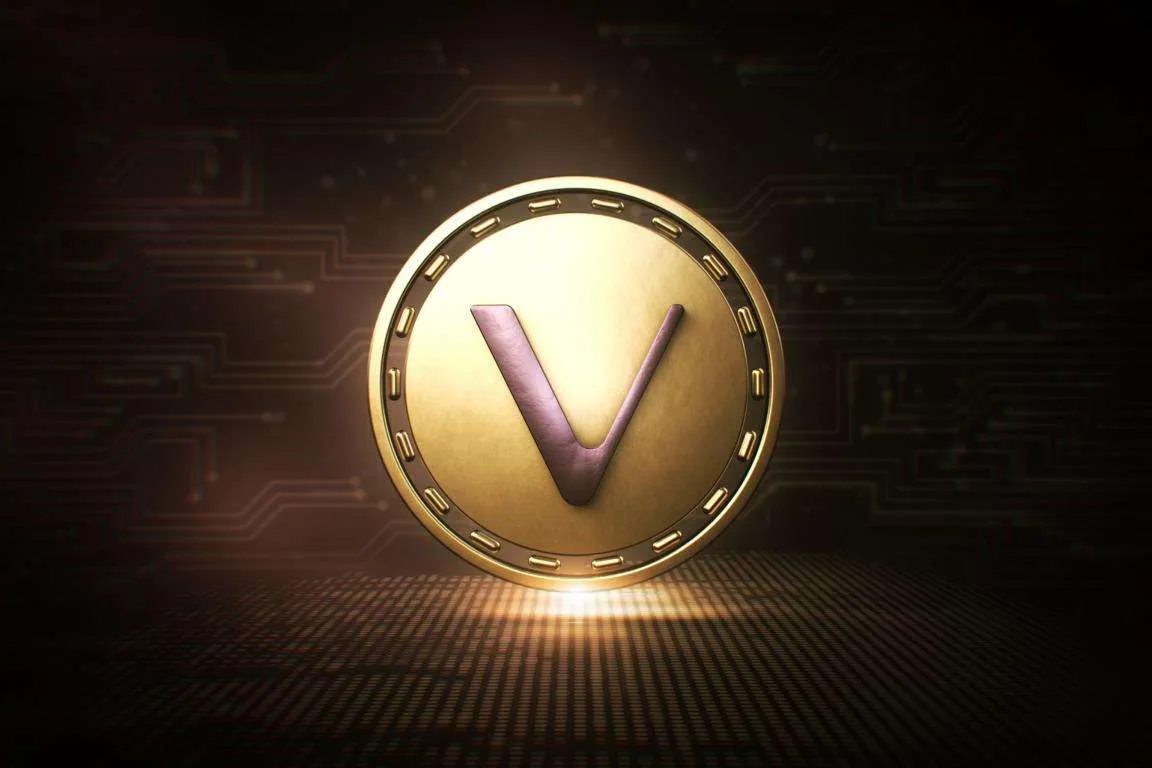 Source: Diego Ioppolo – Shutterstock
Over time, VeChain Foundation has continued to accelerate efforts toward bridging the gap between blockchain and the real world.
The protocol sees VeCarbon as "the future of digital carbon emission data management."
---
VeChain Foundation, a leading enterprise-grade L1 smart contract platform has affirmed its readiness to spearhead the green revolution through its real-world ready tech. The protocol gave the update in its Friday Twitter post. According to VeChain, it took the decision following the growing number of carbon management and sustainability initiatives that require powerful emerging tools, including blockchain.
.#Carbon management & #sustainability initiatives are rapidly growing in number, & will be driven by powerful emerging tools such as #blockchain.#VeChain is spearheading the green revolution with its real-world ready tech.

The future is #VeChainThor. Join us!#VeCarbon $VET https://t.co/Itgpl45Jgb

— VeChain Foundation (@vechainofficial) September 23, 2022
Over time, VeChain Foundation has continued to accelerate efforts toward bridging the gap between blockchain and the real world. It aims to empower innovators with tools capable of eradicating "lower entry barriers for businesses and developers alike." To achieve this, it engaged in partnerships with renowned enterprises, including Walmart China, BYD Auto, PICC, Shanghai Gas, and others.
Notably, VeChain believes in the limitless application of blockchain technology in carbon emission data management, an area ravaged with alarming opacity, thereby requiring "international cooperation on a scale never before seen." This development, as reported, propelled VeChain to develop VeCarbon, "a blockchain-oriented carbon emission data management SaaS platform on the VeChainThor public blockchain to tackle this exact issue."
Occasioned by VeCarbon, VeChain aims to consistently deliver transformative solutions for reigning in carbon emissions through the power of public blockchain. The protocol sees VeCarbon as "the future of digital carbon emission data management."
VeCarbon to aid digital carbon emission data management – VeChain Foundation
Also, the platform believes its software possesses the capacity to complement the increasing carbon management and sustainability initiatives. As designed, VeCarbon empowers enterprises with next-generation virtual tools. This, according to VeChain, helps enterprises to "quantise and informatize carbon emissions data." Additionally, the blockchain-driven mechanism aids the management of carbon capabilities in businesses. This paves the way for "precise, targeted reduction efforts, helping enterprises achieve their low carbon aims."
Today, the VeCarbon SaaS platform developed by VeChain now functions in numerous chemical, building materials, food and beverage, paper, and transportation industries. It further facilitates the calculation of carbon footprint, "visualisations of products carbon footprint and new financial services in carbon markets."
Notably, the carbon emission management SaaS mechanism possesses built-in compliance with China's national emission accounting methodology. It also has "modifiable preset parameters covering 24 major industries." These presets, as reported, becomes seamlessly modified to complement any need or ensure adherence with other legal jurisdictions. Additionally, it tends to facilitate numerous calculations of carbon inventory and outputs compliant with a single click.